WHAT IS FITSM?
The FitSM Standard
A free standard for lightweight ITSM
FitSM is a free and lightweight standards family aimed at facilitating service management in IT service provision, including federated scenarios. The main goals of FitSM are:
Create a clear, pragmatic, lightweight and achievable standard that allows for effective IT service management (ITSM).
Offer a version of ITSM that can cope with federated environments, which often lack the hierarchy and level of control seen in other situations.
Provide a baseline level of ITSM than can act to support 'management interoperability' in federated environments where disparate or competing organisations must cooperate to manage services.
FitSM is compatible with other standards
FitSM is designed to be compatible with the International Standard ISO/IEC 20000-1 (requirements for a service management system) and the IT Infrastructure Library (ITIL). Although the FitSM process model, requirements, recommended activities and role model target a lightweight implementation, it can act as a first step to introducing full ITSM, i.e. applying ITIL good practices and / or achieving compliance against ISO/IEC 20000-1.
FitSM working group
The FitSM standard and associated certification schemes are maintained by the ITEMO FitSM working group. The FitSM standard was developed initially through The FedSM Project, funded by the European Commission.
FitSM training and certification
To support its work in building ITSM capacities, ITEMO e.V. offers certification in lightweight IT service management according to FitSM. The FitSM qualification and certification programme offers three levels: Foundation, Advanced and Expert. More information about the qualification programme and the trainings can be found here: FitSM Training
The FitSM family is made up of several documents, providing guidance and input on different aspects of IT service management in Federated ICT infrastructures.
All parts and their related documents can be downloaded from the FitSM downloads section free of charge.
Enquiries about the standard and its applicability should be directed to info@fitsm.eu.
The FitSM training and certification scheme
FitSM trainings aim at providing those involved in managing and operating IT services with the professional skills they need in order to effectively execute their roles. FitSM professional training is certified by TÜV SÜD, a global leader in standardisation and certification.
In cooperation with the ICO - International Certification Organization we also offer certification as a certified FitSM Auditor. More information here
The training and certification scheme is built up in the following way:
FitSM courses
Participants begin with the 1-day foundation course, which provides basic ITSM knowledge and introduces the FitSM model. On completion of the foundation course, participants can take one of the two advanced level courses. Advanced courses are on two different topic areas, and are each two days in length.
The courses are suitable for those looking to manage a specific process, or just increase their overall experience in (federated) ITSM. Those completing both advanced level courses are eligible for the expert level course, which will put emphasis on methods and real world examples of implementation and improvement of ITSM, and look at common problems such as process interfaces and the challenges of organisational change.
Please refer to the following sub-pages for more information on the specific courses as part of the training and certification scheme.
Related downloads
The current version of the FitSM training slides / handouts and the TÜV SÜD sample exams can be found here
The FitSM Standard
All available documents of the FitSM family of standards are listed below and can be downloaded for free.
FitSM training material
For information on the FitSM qualification scheme and on the different trainings, please go to FitSM Training
ABOUT FITSM
Interesting Facts
Frequently Asked Questions
Success Stories
Testimonials
FitSM is implemented by a range of organisations in different ways. This page provides some initial feedback, and an indication of those enaging with or implementing FitSM.
Implementing FitSM is helping EGI to better shape and manage the services that are delivered in a federated infrastructure. Service management is proving to be one of the underpinning activities that supports EGI as a sustainable infrastructure for the long-term. Consultancy through the FedSM project has been an essential component of this.
Yannick Legre
EGI.eu Managing Director
FitSM is a really strong product, and it is great to see such concrete outputs from a European Funded project. Partnership in the FedSM project has been a strategic win for my firm. Moreover, within the project lifetime we are offering commercial training and consultancy to European clients based on the project outputs. This instance-exploitation really validates the work that has gone into FitSM as an achievable, lightweight but powerful solution to IT Service Management challenges.
Owen Appleton
Managing Director, Emergence Tech Ltd.
FitSM is unique in introducing a culture of continual improvement and professional relationships in academic IT Infrastructures. A few years back the guarantees that we are currently offering in PLGrid were simple unthinkable.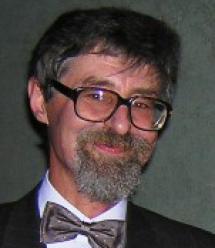 Prof. Jacek Kitowski
PLGrid Infrastructure Manager
Process Model Compared
Introduction
Frameworks and standards around managing and governing IT and IT services have evolved since the 1990s. Three of the most popular frameworks and standards are ITIL (a collection of books with good practices on IT service management), ISO/IEC 20000 (an International Standard for IT service management) and COBIT (a framework for governance and management of enterprise IT).
All these approaches share some key ideas of how to manage and govern the provision of technology-enabled services. In addition, the understanding of which processes are recommended to implement effective IT service management is similar in the mentioned standards and frameworks. The FitSM process model is very close to the process model underlying ISO/IEC 20000, while ITIL and COBIT describe a larger number of IT service management and IT governance processes compared to FitSM and ISO/IEC 20000. However, starting with the more reduced and lightweight set of processes of FitSM can be considered a valid first step towards implementing the full set of processes recommended by other frameworks.
Mapping FitSM processes to ITIL, ISO/IEC 20000 and COBIT
The following table shows how FitSM is compatible with ITIL, ISO/IEC 20000 and COBIT in the sense that the FitSM processes can be easily mapped to those in the other frameworks. The table lists all 14 FitSM processes (left column) and relates them to the best matching processes from ITIL, ISO/IEC 20000 and COBIT. Please note that there may be processes in other frameworks than FitSM not covered or mentioned here.
FitSM
ITIL (Edition 2011)
ISO/IEC 20000:2011
COBIT 5
Service Portfolio Management (PR1)
Service Portfolio Management (ITIL SS)
Design and transition of new or changed services (Clause 5)
Manage portfolio (APO05)
Design Coordination (ITIL SD, 4.1)
Manage Solutions Identification and Build (BAI03)
Transition Planning and Support (ITIL ST, 4.1)
Service Level Management (PR2)
Service Catalogue Management (ITIL SD, 4.2)
Service Level Management (Clause 6.1)
Manage Service Agreements (APO09)
Service Level Management (ITIL SD, 4.3)
Service Reporting Management (PR3)
Service Reporting (ITIL CSI, 5.7)
Service Reporting (Clause 6.2)
Monitor, Evaluate and Assess Performance and Conformance (MEA01)
Service Availability & Continuity Management (PR4)
Availability Management (ITIL SD, 4.4)
Service Continuity and Availability Management (Clause 6.3)
Manage Continuity (DSS04)
IT Service Continuity Management (ITIL SD, 4.6)
Manage Availability and Capacity (BAI04)
Capacity Management (PR5)
Capacity Management (ITIL SD, 4.5)
Capacity Management (Clause 6.5)
Event Management (ITIL SO, 4.1)
Information Security Management (PR6)
Information Security Management (ITIL SD, 4.7)
Information Security Management (Clause 6.6)
Manage Security (APO13)
Access Management (ITIL SO, 4.5)
Manage Security Services (DSS05)
Customer Relationship Management (PR7)
Business Relationship Management (ITIL SS, 4.5)
Business Relationship Management (Clause 7.1)
Manage Relationships (APO08)
Suppler Relationship Management (PR8)
Supplier Management (ITIL SD, 4.8)
Supplier Management (Clause 7.2)
Manage Suppliers (APO10)
Incident & Service Request Management (PR9)
Incident Management (ITIL SO, 4.2)
Incident and Service Request Management (Clause 8.1)
Manage Service Requests and Incidents (DSS02)
Request Fulfilment (ITIL SO, 4.3)
Problem Management (PR10)
Problem Management (ITIL SO, 4.4)
Problem Management (Clause 8.2)
Manage Problems (DSS03)
Configuration Management (PR11)
Service Asset and Configuration Management (ITIL ST, 4.3)
Configuration Management (Clause 9.1)
Manage Assets (BAI09)
Manage Configuration (BAI10)
Change Management (PR12)
Change Management (ITIL ST, 4.2)
Change Management (Clause 9.2)
Manage Changes (BAI06)
Change Evaluation (ITIL ST, 4.6)
Manage Change Acceptance and Transitioning (BAI07)
Release & Deployment Management (PR13)
Release and Deployment Management (ITIL ST, 4.4)
Release and Deployment Management (Clause 9.3)
Service Validation and Testing (ITIL ST, 4.5)
Continual Service Improvement Management (PR14)
The Seven-Step Improvement Process (ITIL CSI, 4.1)
Maintain and Improve the SMS (Clause 4.5.5)